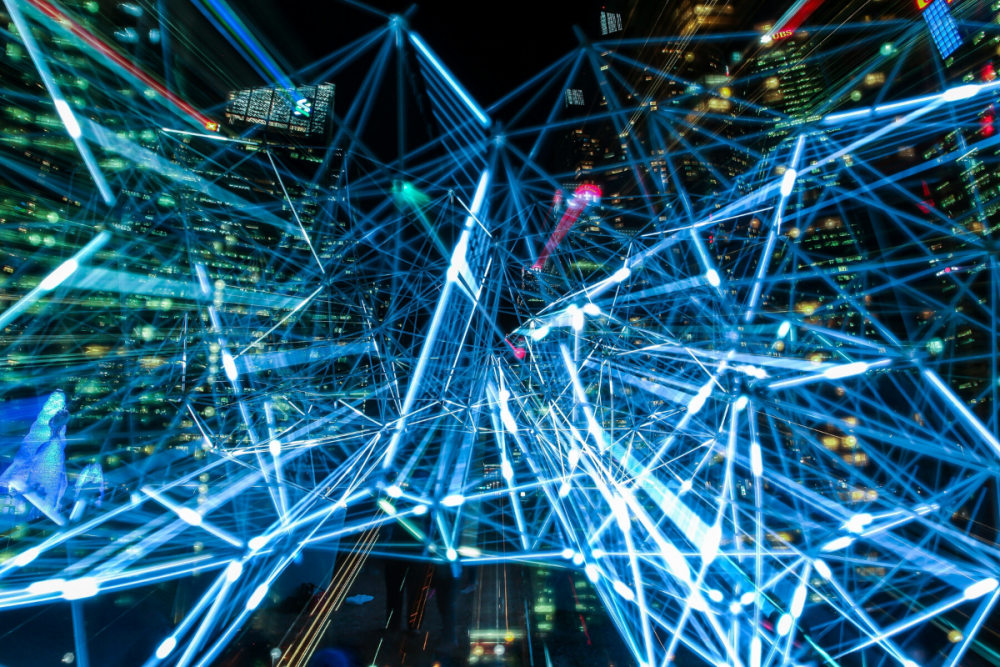 Machine learning (ML) has quickly become an integral part of the financial sector, allowing forward-thinking executives to get an edge on the market. An article by Towards Data Science stated that 46% of large FinTechs and 30% of large financial institutions identified AI as the most relevant investment to make the next 12 months.
In this article, we asked our industry partner causaLens a few questions about their work in the field and the reasons why they decided to partner with Cambridge Spark via our Capstone Project programme which allows companies to engage with our talent pipeline.
What is the Capstone Project?
After completing the Applied Data Science Bootcamp, a student will work independently on an end-to-end project with our supporters and industry partners. We match them with an exciting data science problem and help make professional contacts in the field for advice and career opportunities.
Who are causaLens?
causaLens, founded in 2017 by CEO Dr. Darko Matovski and CTO Dr. Maksim Sipos, is a deep-tech startup based in London whose mission is to optimise the global economy. The company develops autonomous predictive technology for complex and dynamic systems using automated ML for time-series, helping large organisations optimise business outcomes at scale. Their customers include the most advanced organisations around the world, including billion-pound portfolio hedge funds, investors, asset managers, Tier-1 banks, large logistics and commodities companies, and many more.
They operate across a few industries but their primary focus is on the financial markets. They have also been named as one of the fastest-growing AI companies in Europe, been featured in Forbes, Yahoo Finance and have won multiple awards including 'Best Investment in DeepTech 2019' by the UK Business Angels Association and 'Best Deeptech Company 2019' by the Wealth & Finance International Artificial Intelligence Awards.
The Future of Machine Learning
Machine Learning is becoming more sophisticated each and every year and we're yet to see its full potential. With advancements in algorithms, statistical modelling, and computing, machine learning will only get more efficient. Although it's difficult to predict what form this efficiency will look like, we can make an educated guess. We asked Maksim Sipos, CTO at causaLens, "how do you see the field of Data Science and Machine learning evolving in the next few years?"
Maksim Sipos, causaLens CTO:
"Most machine learning technologies do not function optimally in a dynamic (and sometimes real-time) environment. The reason for that is simple: there is a relatively low signal hidden in the noise and the world is constantly changing. Purely statistical models are akin to curve-fitting and will break when conditions change. To be robust to this, the models of the future must understand causality.
At causaLens we had to invent a lot of new science in order to infuse our models with causality. The results astounded us. Models discovered by machines were explainable and the performance went above and beyond what we have seen in models developed by humans.
When it comes to model deployment, the era of ad-hoc and one-off models is behind us. To optimise businesses at scale, we will need automation at all levels of the model deployment stack. Models will adapt to changing conditions on the edge and do so automatically, while providing explainability and monitoring along the way. At causaLens we had to invent a lot of new approaches in bringing these approaches to the market."
Data Science Talent Development
Like most businesses in the field, executive teams are looking for new and innovative ways to tackle the issue of finding the right talent within the sector. According to The Royal Society, demand for workers with specialist data skills like Data Scientists and Data Engineers has more than tripled over the last five years (+231%). Our Capstone Programme is where students from the Applied Data Science Bootcamp are partnered with an industry partner to work on a six-week real Data Science project. This is one way organisations can look for new talent as it allows them to engage directly with our pipeline of experienced professionals.
An interview with Katrina Krivenko, Head of Partnerships and Operations.
Katrina states that the causaLens team believes in showing students how their academic knowledge can be applied to solve real-life problems and improve our world.
Q: Why did you choose to participate in the Capstone Programme?
A: This is the best way to show that it's worth believing in your dream and developing your talents. Our partnership with the University of Cambridge and Cambridge Spark is a unique opportunity to meet and work with the brightest students who are truly interested in applying their knowledge to tackle complex tasks and expand their skill sets. Our team is always very excited to share their professional experience and inspire others!
Q: What was the value-added of participating in this partnership programme?
A: The opportunity to see the students' excitement and involvement in the project, as well as to hear the students' feedback. Also, how well we can deliver our message to them and whether the outcomes of the project match the students' expectations are the most valuable results for us.
We value the trust given into our partnership and are looking forward to inspiring more students, who may eventually decide to continue their career in the optimisation and predictive technologies industry.
Hiring students through the Capstone programme
The aim of the Capstone programme is to allow industry partners access to a steady stream of new Data Science talent who have commercial experience. Students work on a real-world Data Science project for six weeks with the industry partner allowing them to carefully examine the student's technical skills.
Q: As a hiring manager, what do you think of the skill set of Cambridge Spark students?
causaLens Data Scientist Dr. Tamara Stemberga found that:
A: Cambridge Spark students have the ability to apply their analytical skills in a range of areas such as Data Science, Machine Learning and statistics. In addition, they are motivated, quick and independent learners with high communication skills.
Q: What's the value of being a Cambridge Spark industry partner?
A: The causaLens team have witnessed a positive impact from not only inspiring the students but also receiving inspiration in return. Our team uses this to broaden their knowledge and soft skills, and it allows them to present the technology and communicate it with the external world and continue working on our platform. We look forward to our continued partnership with Cambridge Spark. We have lots of new and exciting projects for their students that will prove that challenging your talents can be exciting, creative and fun!
We look forward to working with the causaLens team in the future as they continue their innovative and exciting work.
If you're interested in upskilling in Data Science and taking part in the Capstone Project, have a look at our Applied Data Science Bootcamp.
Interested in becoming a Capstone Partner?
Get access to our talent pipeline of trained data scientists
Get in touch to find out more about being a Capstone Project partner.